Meetings of the Ad Hoc Committee
The Roxbury Donor Fund Ad Hoc Committee meets remotely.
Agenda: 03-XX-2021 Meeting at 4PM.
Call-in #: 1-425-436-6352 | Meeting Access Code: 1754175
Donations are now being sought for the purpose of purchasing the land for the Roxbury Town Park. An Ad Hoc Committee has been formed to oversee this project and track funding.
Imagine A Park (PDF)
Donations can be made by check to "Roxbury Donor Fund" . Indicate on the check that its purpose is for the Roxbury Park.
Mail or deliver your check to:
Town of Roxbury
1664 Roxbury Road | Box 53
Roxbury, Vermont 05669
In the event the sufficient funds are not raised the monies will be returned to the donors.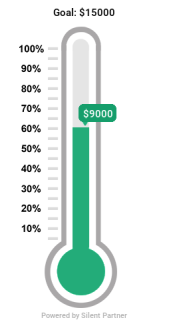 We are more than halfway to our goal! Thank you to those who have donated to the Roxbury Donor Fund for the purchase of this future Town Park. We have a way to go. If you haven't given, any amount makes a difference.
---
Roxbury Conservation Park
The town of Roxbury VT has one public park. The Park is located along VT Route 12A at the base of Carrie Howe Road. Here, people can sit and eat a meal, walk along the river, and relax on their way to points North and South. A great place to exercise your dogs, rehydrate on that long bicycle trek, or just catch some rays.
---
Roxbury Park
The Roxbury Selectboard has agreed to accept the donation of land for the development of a park in the village center of Roxbury. The property will be purchased from the owner and donated to the Town.
The property is a vacant lot located across from the Roxbury Village School.
People will be able to sit, chat, play board games, enjoy a snack , take a cycling tour stop, or wait for their children to leave school, all under the shade of the exceptionally large tree on the site.
The Roxbury Donor Fund has been established to raise the funds needed to purchase the land from the current landowner. Once the sale is completed, the Roxbury Park will be owned by the Town of Roxbury for the enjoyment of all.